Yeah! I got the Liebster Blog award from
Marie @ It's a Jungle out there! Her blog is so cute! Thank you Marie! :)
Here are the rules for the award:
1. Link back to the person who gave it to you.
2. Post the award to your blog.
3. Give the award to at least 5 bloggers with less than 200 followers.
4. Leave a comment on the 5 blogs to let them know that they have been offered this award. I have given this award to 5 great blogs!
Connie @ Creating Kinders
Perrine @ Modern Kindergarten
Lisa @ Kindergarten Kiddos
Lindsey @ Lovin' Kindergarten with Ms. Lindsey
I also received The Versatile Blogger award from some wonderful bloggers - check out their blogs too! :) Thank you! :)
Shawna @ Kinder Garden Seeds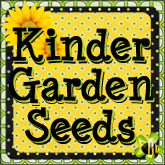 Sarah @ FCS and Then Some
Patti @ Mrs. Katzman's Kinder Cubs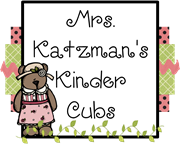 There are a few rules for the award and here they are...
1. Thank the blogger who nominated you.
2. Include a link to their blog.
3. Include award image in your post.
4. Give 7 random facts about yourself..
I grew up an "Army Brat" and moved lots! I lived in Japan and Germany.
I love Diet Coke - trying hard to drink more water!
I have 3 children and 6 step children! They are all wonderful! I have a new grand baby!
I love chocolate, but not white chocolate. I do love dark chocolate.
My favorite place is the beach and I live about 5 minutes away!!
I love to read and I read very fast!
I really hate to talk on the phone, but I love to talk in person!
5. Nominate 15 other bloggers for the award 6. When nominating, include a link to their blog. Will have to do this part later - already past my bedtime!
WINNING
FUNDING
** My Donors Choose project has been funded - so excited!! Yeah - a beautiful classroom rug!! :)